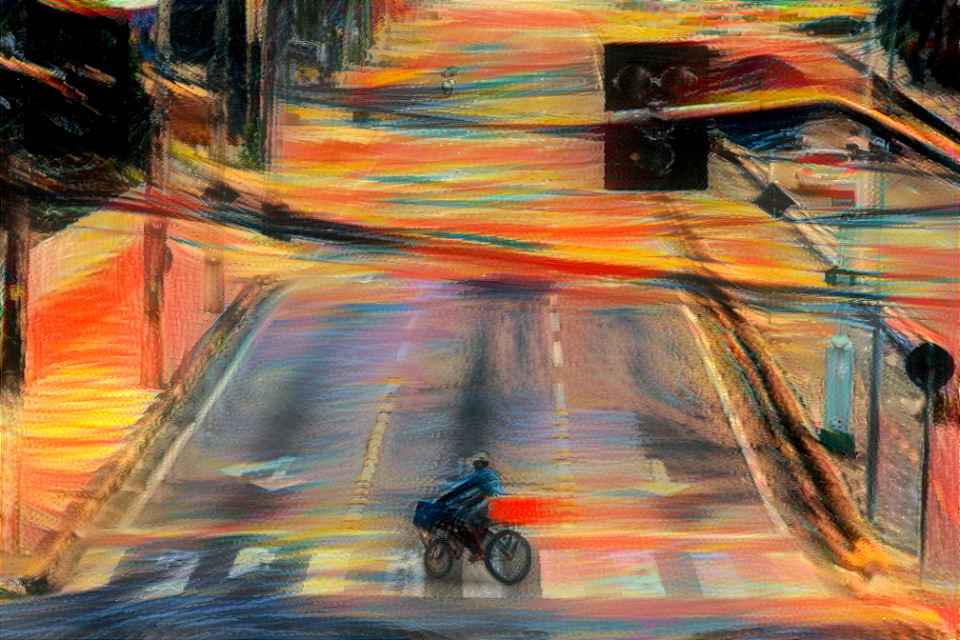 As well as the concerns of Edvard Munch, who walk between disease, life and death, I try to describe the unique moment of this illustration from his brushstrokes, where we can raise the fragility and transience of life.
While watching this city street, temporarily deserted, I discovered a man, dragging his work object, as if in a direction that will never end, an invisible horizon. Madness takes over the air, interspersed with agony, prayers and sinister birds, in a silent and bloody sky.
We are living the passage of time itself.
The stop sign little matters.
I can only scream.

Exhibitions:
1st international exhibition of postal art - engasga gato collective
Virtual galley of VemTambém magazine - May/2020 edition
Casa Clic - Pause on the network - artistic expressions in quarantine times